Please Note: A separate registration is required for each individual attending the program. Please confirm that you have typed your email address correctly to ensure delivery of messages.
Must-Read Nonfiction Book Discussion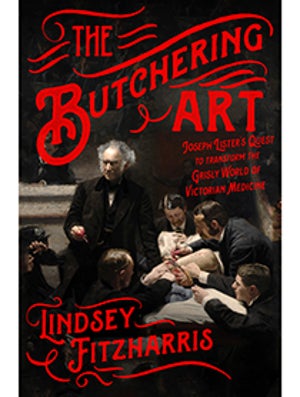 Event Type: Adults
Date: 12/3/2018
Start Time: 7:00 PM
End Time: 8:00 PM


Description:

The Butchering Art: Joseph Listerís Quest to Transform the Grisly World of Victorian Medicine by Lindsey Fitzharris

. As the winner of the 2018 PEN/E.O. Wilson Prize for Literacy Science Writing Award, this book explores the shocking world of nineteenth-century surgery and shows how advances made in germ theory and antiseptics between 1860 and 1875 transformed it. Fitzharris conjures up early operating theaters and surgeons, working before anesthesia, who were lauded for their speed and brute strength.

Copies are available at the Adult Desk to Vernon Area Public Library cardholders.

This discussion is free and open to all; no library card is required. Registration is recommended.

RSVP on Meetup

or register online here, by telephone at 224-543-1485, or in person at any public service desk in the library.

.

Vernon Area Public Library District
Location: Library - Youth Services Program Room
Contact: Adult Desk
Contact Number: 224-543-1455
Status: Closed

Please Note
Attendee MUST Give 24 HOUR Cancellation Notice to Allow Others on the Waiting List to Attend.

---
Sorry, this event has already occurred. Please register for another event.